OVERVIEW
A CRUCIAL ISSUE
Even before the pandemic rates of anxiety and stress in the NHS were unimaginable; in Jan 2020 there were over 434,143 days lost to Anxiety, Stress, Depression, and other psychiatric illnesses absence1. This has clearly got a lot worse and it's obvious NHS staff need serious support in the coming months and years.
DEPLOY TODAY
Staff need is evident but how do you help your staff quickly and effectively today? DR.VRTM Frontline has been designed to work beside existing wellbeing programmes giving staff a simple and cost-effective way to self-manage their stress and anxiety at home.
built on evidence
VR has been researched for decades, with evidence that shows success in many areas of healthcare.
There is growing interest in VR research with the number of published scientific papers on the topic rising by more than 50% in a single year from 2019 to 2020.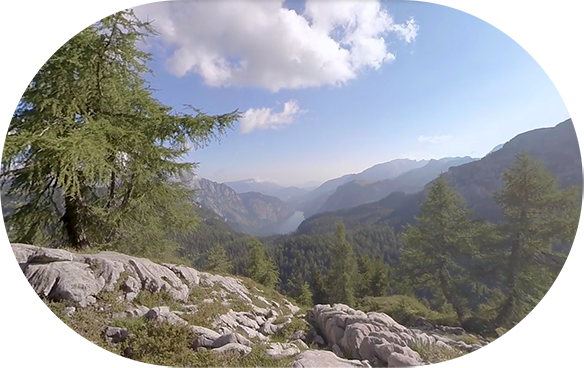 We can see how VR has real potential to form a holistic part of the well-being of our staff. A wide range of colleagues and teams are experiencing the benefits of VR; from nurses, pharmacists, medics, therapists and clinical scientists through to our administrative and facilities staff. DR.VR can help kick start a conversation on the importance of well-being.
Sarah Patmore, Senior Organisational Development Manager, Aneurin Bevan Health Board
HELPING STAFF IN THEIR MOMENT OF NEED
DR.VR™ Frontline was created at the beginning of the pandemic. Based on work Dr Lynch carried out in ICU with patients, family members and staff we realised that we had an opportunity to create a solution to help reduce stress and anxiety.
An early prototype was trialled with Cwm Taf Morgannwg University Health Board in a service evaluation and showed that DR.VR™ was safe and clearly helped staff.
DR.VR™ Frontline has developed quickly from our initial prototype and now is a class 1 medical device.
BENEFITS OF DR.VR™ FRONTLINE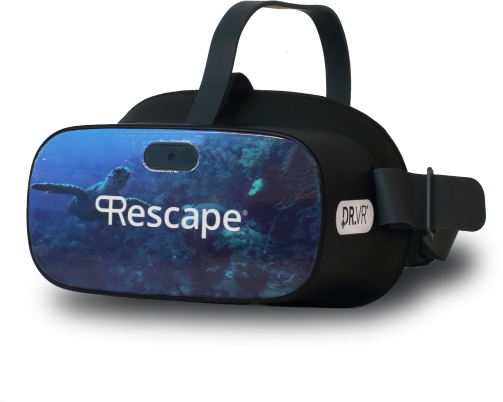 Cost per staff member as low as £60.
Exclusive, high-quality experiences that have been produced to be safe and effective.
Ability to update content and experiences remotely
VR Content stored locally, within the system, assuring no quality degradation due to poor WiFi.
6 week relaxation course designed with staff well-being psychologist.
Full technical training and support.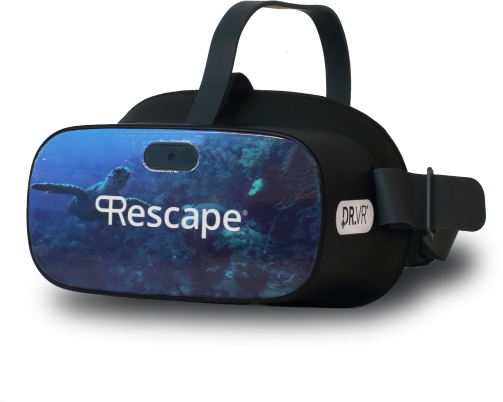 A GUIDED DR.VR™ RELAXATION COURSE
Designed with a staff well-being psychologist DR.VR comes with 7 x 7.5-minute relaxation sessions. These are created to teach staff simple techniques to help reduce stress and anxiety.
Sitting within beautiful locations staff are guided through breathing exercises, mindful seeing and listening, muscle relaxation sessions and body scanning.
IMMERSIVE THERAPIES MADE BY LEADING VR CREATORS
Escape
Highly immersive experiences using audio and 360 visuals to distract patients from their pain and anxiety.Patients can explore an African safari, travel cities of the world or simply relax on a perfect isolated beach and much more.
Distract
Distractive and highly immersive games that require the patient to direct the flow of the experience and avoid obstacles in order to score points. These are immersive, interactive pieces of content and are great for patients experiencing high amounts of pain and/or anxiety.
Relax
A choice of relaxation spaces set in different serene environments. Users take part in guided breathing exercises featuring relaxing imagery and calming audio. This reduces anxiety in adolescent and paediatric patients using proven breathing and sleep exercises.
Share with a colleague or your well-being department
WOULD YOU LIKE MORE INFORMATION?
Simply fill in the form below for instant access to our DR.VR™ Frontline brochure.